Welcome to the new and improved DC Centre Banquet Facility website!
We have created a simpler, cleaner and sophisticated look to our site that truly conveys what we stand for; Affordable Elegance. We've minimized the number of pages you have to search through, we still have a wonderful gallery of photos from local photographers, this blog (!) and connections to all of our social media outlets that you can connect with us at!
We are also revamping our DC Centre Bridal Show site! It is one of the most well-attended by both brides and exhibitors in the midwest and we couldn't be more proud. We has chosen to make some positive and exciting changes to the show, the biggest of which is the launch of our new DC Centre Bridal Show website!
If you go to www.dccentrebridalshow.com, you will be able to register you and all your guests (admission is still free!), a countdown to the next show and there is a section that shows an update of the Facebook event and how many are attending! Also on the site will be an entire list of all the exhibitors participating in the show with direct links to their websites. Our exhibitors are amazing and you should be able to reach them!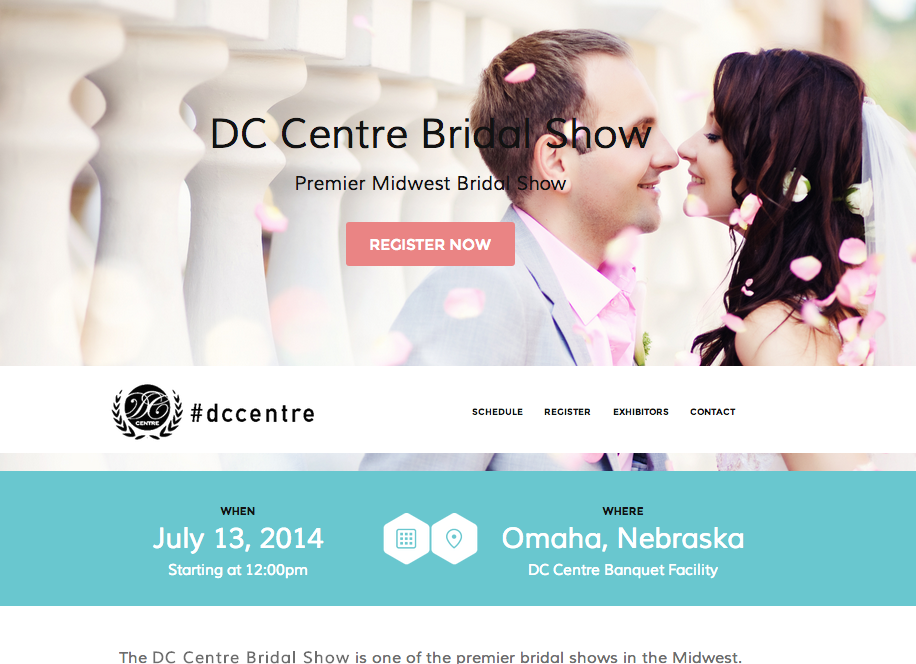 We hope that you enjoy the changes as much as we do!