DC Centre is one of Nebraska's premier meeting venues and strives to be the first choice on your list for all of your business event needs.

 
We can help you plan and execute any event for your business, while most importantly helping you stay on budget. Our guaranteed pricing, all-inclusive rental fees & flat rate beverage service are just a few of the reasons you should choose DC Centre.
DC Centre hosts all kinds of business events including seminars, training & team building sessions, breakfasts, luncheons, dinners, banquets, meetings, conferences, corporate parties and holiday events.
DC Centre can accommodate 50 to 1,200 attendees at one time. Our unique venue is capable of numerous options for event configuration, which can include the entire building, Bronze Ballroom, Gold Ballroom, Silver Ballroom, Bronze Suite A or B, Silver Suite A or B and the VIP Suite. The VIP Suite can accommodate 4o attendees or less and provides a perfect conference room environment.
Our guaranteed pricing means that when you sign the DC Centre contract for your business event, even if it is 6-12 months away the pricing will not change! We understand that budgets are set well in advance. Our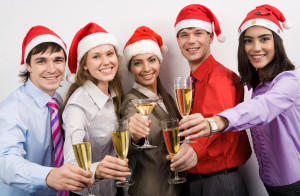 contracts, therefore, do not include any statement or disclaimer allowing us to increase our prices, even if our costs increase. What you sign for is what you will pay. Guaranteed!
DC Centre features all-inclusive rental fees, which means everything is included in your rental. Everything! We don't charge for incidentals. We believe you shouldn't have to worry about how many napkins and tablecloths you are using. With us, you don't have to.
Our flat rate beverage service is as good as it gets. We charge a flat fee for the entire day or evening. We do not count gallons and there is no "refreshing" fee. No more worrying about how many kegs are tapped or bottles are opened; it simply doesn't matter!
DC Centre values your business and doesn't require time-consuming credit applications. Additionally, we don't charge attrition clauses, food & beverage minimums, sleeping room requirements or inflated prices to satisfy sales department performance goals.
Give us call and see how you can save your company time and money by booking your next business event with DC Centre.