We really wanted to kick off this new year with some great little updates around the building for our clients.
Last week, over 48 hours, we did a mini makeover for our bridal suite!
We hope that we created something that feels a little more classic, elegant and very "bridal" that is in a timeless color scheme.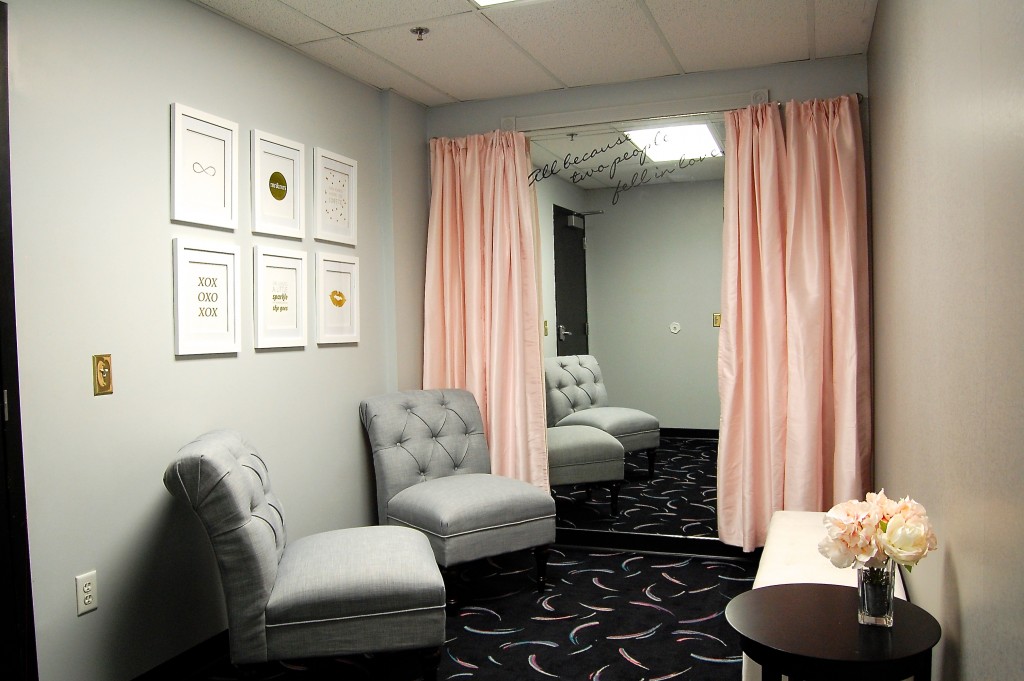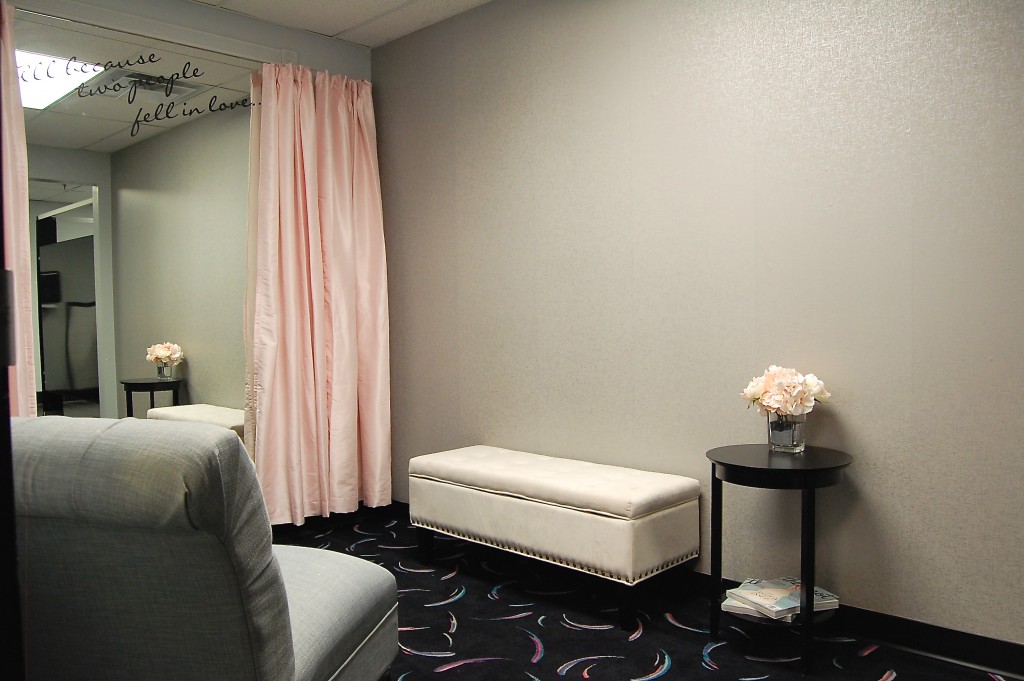 Take a look! Don't you want to just lounge on those chairs? The prints from Etsy are just adorable. An entire wall is now wallpaper that has a beautiful metallic gold and silver sheen to it. We even replaced the light switch covers to gold so they matched! The whole space looks just so inviting, we hope you like it!