Just a little update from DC Centre!
Our Spring Bridal Show was fantastic!
We had so many wonderful vendors, quite a few that come back to each of our three shows throughout the year and some new ones as well.
We also did a giveaway from us to one of the lucky, randomly chosen pre-registered brides from the show. We had a custom print made with the bride and her groom's names etched in a heart on a tree with their wedding date. It was so cute! Congratulations Deb!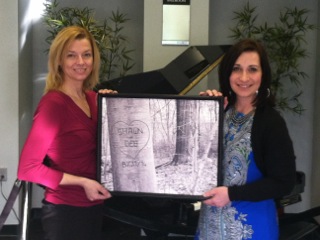 Our next show will take place on July 13th. Make sure to check back on our events page for update and to pre-register. You may win our next giveaway! Here are a couple photos of the Spring Bridal Show (For more, go to our Facebook):