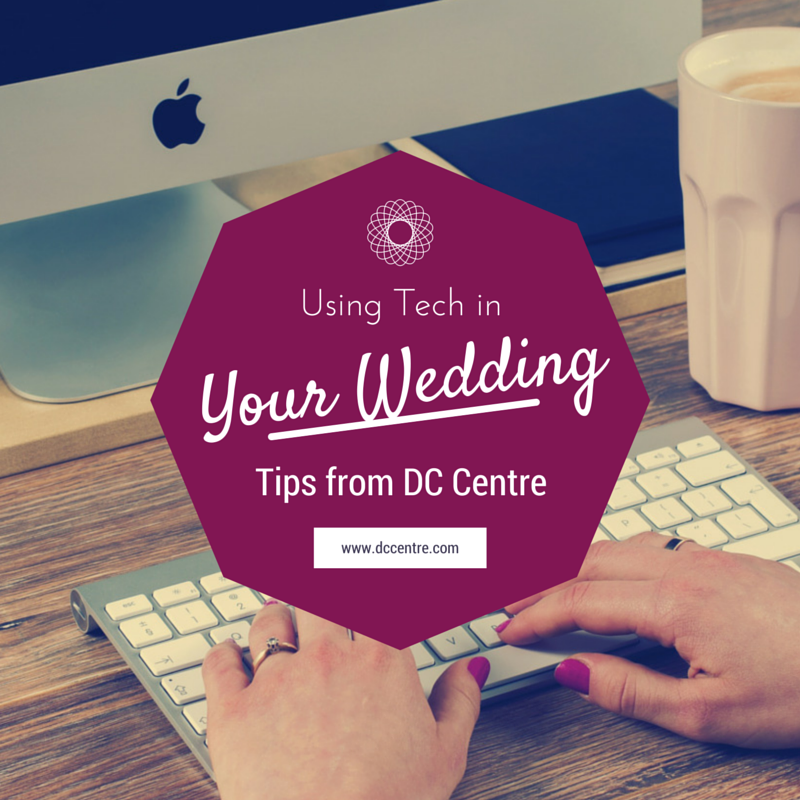 Usually, there is a time and place for everything and tech use tends to follow this rule. More and more nowadays though, you see the use of tech at weddings in a variety of different ways and we can't blame you! Why not showcase your digital world IRL? It is such a large part of our lives that completely leaving the modern world at the door to your wedding feels a little weird.
Here are our favorite ways that you can use tech at weddings:
* We are all so used to using our phones for everything we do, including notes, emails and even books. So why not rely on your trusty cell to keep your vows safe? If you don't want to fumble with paper up at the front of your family and friends, who may here that paper shaking if you're a little nervous, using your Notes app on your phone could be a really good option for you. We've even seen couples set their relationship status on Facebook to married at the end of their ceremony! Just throwing it out there. Really brings the tech at weddings front and center!
* Your BFF or aunt can't make it to the big day but you really want them there to at least see the ceremony? Skype it! If you have a computer and there's wifi at your ceremony location, there shouldn't be any reason you can't make it happen.
* It's pretty likely that your friends are going to be taking photos the entire wedding, unless you ask them not to. Why not take advantage and give them a hashtag to use so you can go back and see all of those photos in one convenient grid. It gives you the opportunity to see your wedding from a different view. There are tons of Pinterest ideas an framing Instagram photos or even turning them into magnets. What an awesome little keepsake! Make sure you choose a hashtag that isn't too long, easy to remember and type but a little clever so you aren't sharing the hashtag with hundreds of other photos on Instagram. #weloveit #dccentre #techatweddings
* Have an iPad laying around and have a little DIY running through your veins? Try your hand at a DIY iPad Photo Booth!  Seriously, this could be so fun for you and your guests. Really get into it with a creative backdrop and fun props for an unforgettable addition to your night.
With over around 150 weddings every year, we've seen a lot. There are so many great ideas we see from our clients, their creativity is pretty amazing. What is your favorite way to see tech at weddings? Let us know on our Facebook page! Any ideas we can share are always welcome.