Here is just a little update from DC Centre!
Our Spring Bridal Show was great!
We had so many great vendors, quite a few that come back to each of our three shows throughout the year and some new ones as well. You can see a directory of all of the businesses on our Website. There was a great turnout of brides and their friends, families and SOs and we loved seeing them all!
We did have a giveaway at the bridal show from DC Centre to one of the lucky, randomly chosen pre-registered brides from the show. We had a custom print made with the bride and her groom's names etched in a heart on a tree with their wedding date. It was so cute!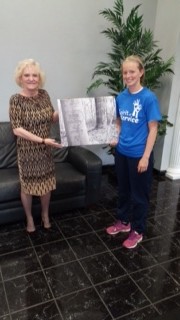 Wanna get in on the next show? To pre-register or to be an exhibitor, visit our site!