DC Centre's Wedding & Event Garden features a beautifully landscaped gated garden. Surrounded by Chanticleer Pear trees, Royal Hostas and Mount Hood Daffodils the wedding and event garden will create a romantic atmosphere for your outdoor ceremony. Greek ionic columns create an elegant backdrop to highlight you and yours as you exchange vows in front of 40 of your family and friends who will be seated on white chairs on our heart-shaped Belgium pavers and room for an additional 40 to 60 guests in standing areas.
The DC centre Wedding and Event Garden is perfect for all types of ceremonies
Wedding Ceremonies
Vow Renewal Ceremonies
Commitment Ceremonies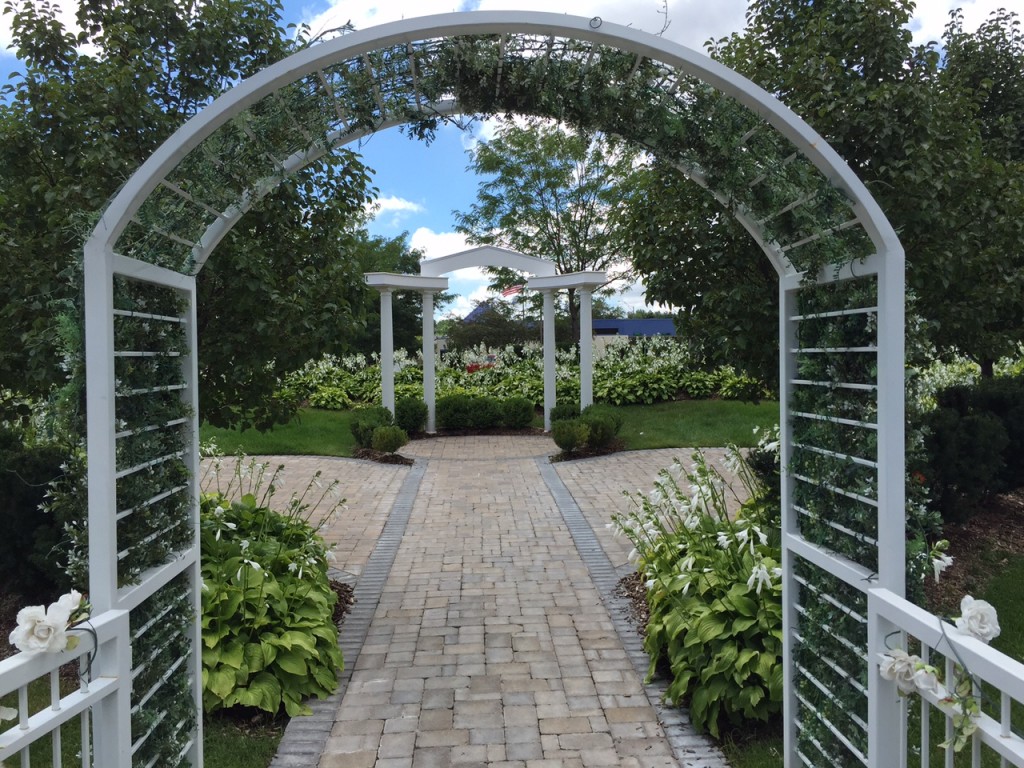 Benefits of DC Centre's Outdoor Ceremony Garden
Having your outdoor ceremony or event at DC Centre ensures that your day will happen rain or shine. Our indoor backup plan will put your mind at ease over concerns about the weather. Just a few feet away is our beautiful venue that can accommodate your ceremony or event at the first sign of inclement weather.
Holding your wedding, vow renewal or commitment ceremony can be a substantial cost at a traditional location. At DC Centre, we make it affordable and easy to have an outdoor ceremony. According to the 2011 Wedding Report, more couples are choosing to hold their ceremony and reception at the same location. This is not only more affordable but more convenient for you and your guests!