Outdoor
The Garden
The new DC Centre Wedding & Event Garden will feature a beautifully landscaped gated garden perfect for your outdoor ceremony or event. Surrounded by growing privacy bushes and seasonal flowers the wedding and event garden will create an intimate ambiance for your special day. The center placed columns will highlight you and yours as you exchange vows in front of your family and friends who will be seated on our heart-shaped grounds.
Events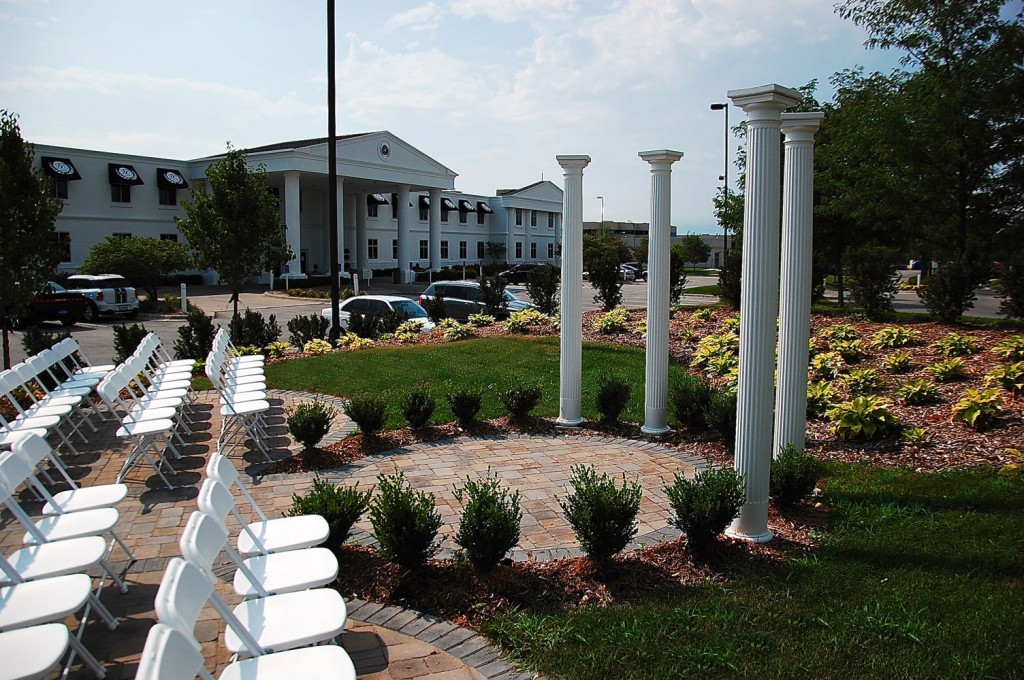 The DC centre Wedding and Event Garden is perfect for all types of ceremonies
Wedding Ceremonies
Vow Renewal Ceremonies
Commitment Ceremonies
Having your outdoor ceremony or event at DC Centre ensures that your day will happen rain or shine. Our indoor backup plan will put your mind at ease over concerns about the weather. Just a few feet away is our beautiful venue that can accomodate your ceremony or event at the first sign of inclement weather.
Benefits
Holding your wedding, vow renewal or commitment ceremony can be a substantial cost at a traditional location. At DC Centre, we make it affordable. According to the 2011 Wedding Report, more couples are choosing to hold their ceremony and reception at the same location. This is not only more affordable but more convenient for you and your guests!
Now DC Centre can do both for you! Visit with one of our Wedding & Event Sales Representatives for pricing and availability.