New Beginnings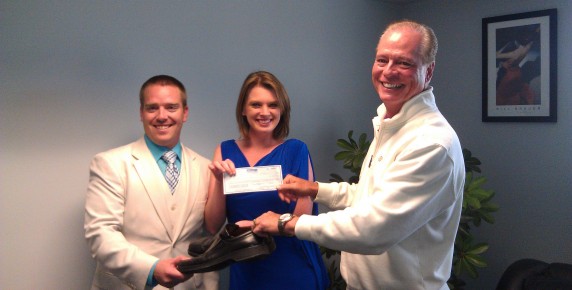 DC Centre has a big announcement to make for the public to hear! After 32 years, the owner, Mr. Christianson will be handing over his dancing shoes to Ballroom Dance Manager Zach Mesenbrink and Carrie Vogt. Mr. Mesenbrink and Ms. Vogt have purchased the ballroom dance studio and created Dance City Omaha. DC Centre is excited at the opportunity to move on from the dance industry and focus more on the hundreds of events that we hold each year. We are glad that such wonderful people are taking care of the students and have so much faith in their drive and enthusiasm to continue the studio as it was originally founded.
Congratulations to everyone!
But that's not all…
In addition to this major change for DC Centre, we have some large building renovations happening THIS WEEK! We are currently in the process of replacing all of the carpet in the entire facility to give it a more fresh, modern and clean look and we couldn't be happier to do this for our clients. Here's a sneak peak:
The second renovation is we are cleaning and painting the outside of DC Centre to restore it to it's true white appearance and it's looking gorgeous! We would love for you to drive by and take a look and let us know what you think! Once again, we'll give you a peak at to what it looks like now!
If you have any questions about any of this news, contact us at info@dccentre.com or (402) 393-7431
Follow @dc_centre