It's All About the Feeling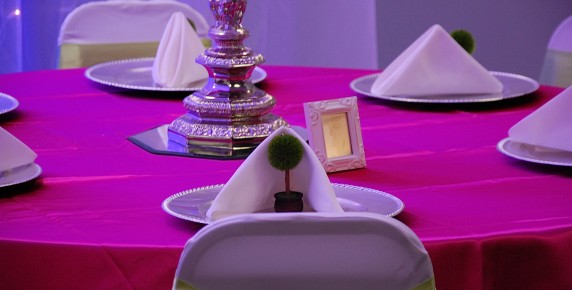 DC Centre has gone through adjustments to our enhancement (decoration) packages to make sure that it fits your event and your budget extremely well, and now we want to talk about it. Decorations aren't just decorations, and we know that. Your decorations for your wedding create a feeling, they can create a casual feeling, glamourous feeling, spring, summer, you name it! Our goal is to make sure that the feeling you want when guests walk into your reception room is loud and clear. How are we going to do that? Let's talk about it!
Our wedding & event representatives have been around weddings at DC Centre for quite some time, but something we've never done is sat down with the bride at a separate appointment and asked what she envisions for her big day. We'll we are now! DC Centre has started, what we like to call, "Vision Appointments." Our brides go home with a little homework to complete, bring it back a couple weeks later and we sit down and go through and talk about how we can help create the perfect day for her.
Questions range from possible color combinations, so how elegant you want your reception to feel and what we can do to help you achieve that. Even if you aren't having your event at DC Centre, make sure you can sit down with your hubby-to-be or mom or maid of honor and have this appointment yourself! Make sure that you are all on the same page so when adding vendors, decorations and ideas that you have a nice flow to your wedding and reception and your theme and feeling are consistent and well stated.
Are you a DC Centre bride? Have you had your "Vision Appointment" yet? Call or email your representative to just sit and talk about what you're thinking! Not a DC Centre bride but liking the sound of all this? Give us a call (402) 393-7431 and we'll set you up with one of our representatives and you can take a private tour of DC Centre and all we have to offer.