Extreme Measures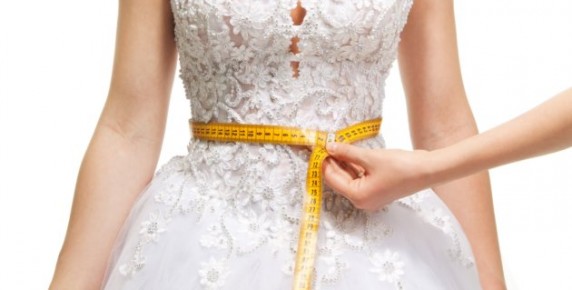 If you've been paying even the slightest bit of attention to wedding news, then I'm sure you've heard about the extreme measure brides are taking to be perfect on their wedding day and of course we've heard it all too but we're curious as to what you think about it.
The NY Times almost a week ago posted a story about women using feeding tubes for up to 10 days to lose weight leading up to their wedding day, all to fit into their dress. In case you haven't seen this story, check it out here. The tube goes in the nose and down into your stomach allowing only 800 calories per day and no carbohydrates for quick weight loss.
I'm not sure if you ever watched this TV "reality" show but it was called Bridalplasty. Brides compete for the wedding of their dreams and the body of their dreams. Winning challenges allowed them to receive one piece of plastic surgery on their wish list. Curious? Check out this clip:
What's ironic is the winner of Bridalplasty decided to forgo most of the plastic surgery because she had lost about 35 pounds during the course of the show by dieting and working out! Extreme dieting, massive surgery…what would you do to have the perfect wedding? What happened to having the dress fit your body not your body fit the dress? And if you really do want to lose weight, why not start early and do it the right and healthy way?
We want to hear what you think! Have you heard of any other extreme measures brides take?
Follow @dc_centre